This time, on a very special episode of Degrassi: Sumaru City: CRYPTIC MESSAGES! CONTRABAND! ATLUS FELLATING THEMSELVES! SOME POINTLESS INTERLUDES THAT PROBABLY MAKE NO SENSE DEVOID OF CONTEXT!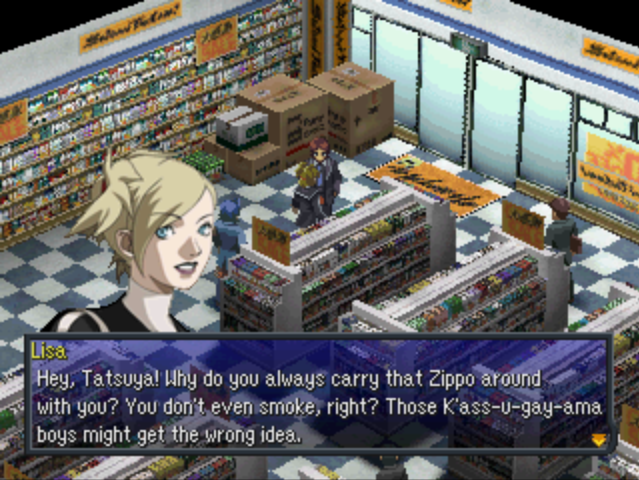 "THINK OF YOUR REPUTATION, TATSUYA, LADIES PINCH, WHORES USE ROUGE
not that I... ever get high or anything...
SHUT UP YOU SMELL"
Yeahhhh see I love Lisa because she is a crazy tsuntsun who gets high and has Steven Seagal for a dad.
Where we last left off, the gang was planning on visiting Kameya Alley ramen shop to see if the rumours of the owner selling weapons were true. Upon going there, they meet Tadashi, member of the Kuzunoha Detective Agency (KUZUNOHA AHNUFSAHIFAS LIKE RAIDOU KUZUNOHA SAHUGAHIU GET IT YOU GUYS)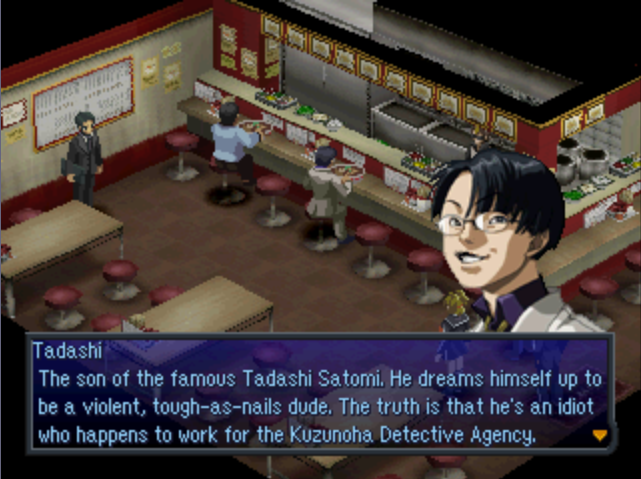 We'll refer to him as Nerdlinger, however.
Tadashi is the one claiming Kameya Alley sells weapons, and that one needs to order a "special item" on the menu as a sort of password. The group decides to ask his boss about this, and he directs them to the detective agency.
Kuzunoha Detective Agency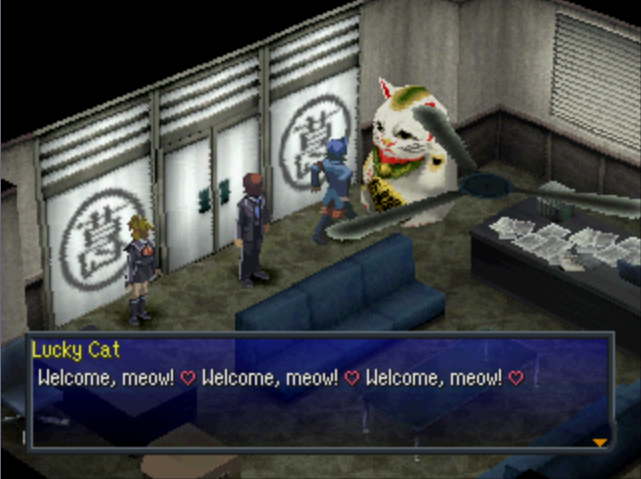 My cameo.
Tamaki, an employee and Tadashi's girlfriend, explains that that rumour is probably just due to Tadashi running off at the mouth.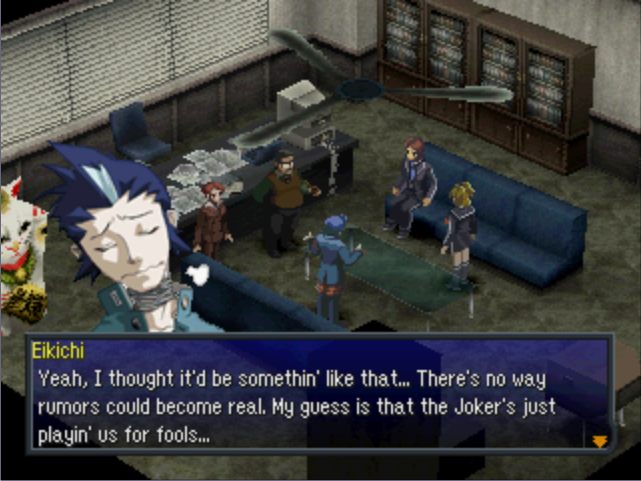 BECAUSE YOU KNOW, A DUDE WITH MAGICAL PHONE JUJU WHO CAN TRANSFORM PEOPLE INTO HOLLOW SHELLS WOULDN'T BE ABLE TO MAKE RUMOURS COME TRUE, THAT'S THE
DUMBEST THING I'VE EVER HEARD
, PISH-TOSH AND PSHAW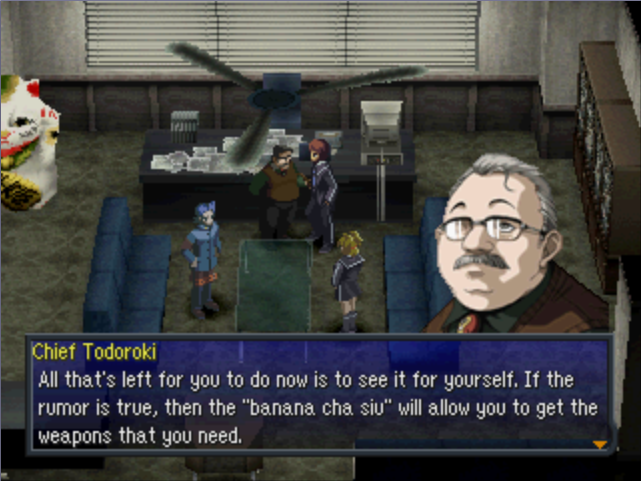 Either way, the detective agency has been investigating the same things, and so they decide to spread the rumour.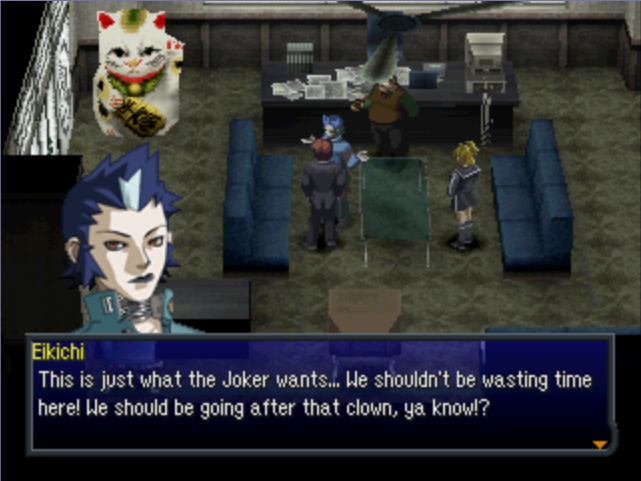 Actually, what the Joker really wants is a sixty of scotch and a backrub, but who's counting?
Sooo they return to Kameya Alley after the rumour is spread, and discover the password is, in fact, "banana cha siu", some sort of revolting concoction to rival Mystery Food X.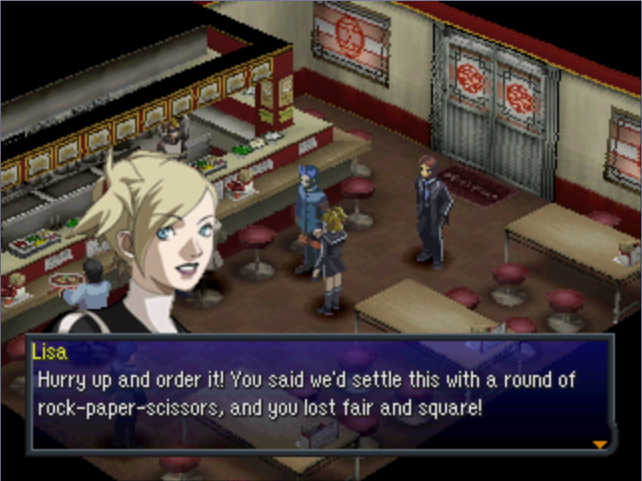 Oh, Eikichi, always the bridesmaid, never the bride :(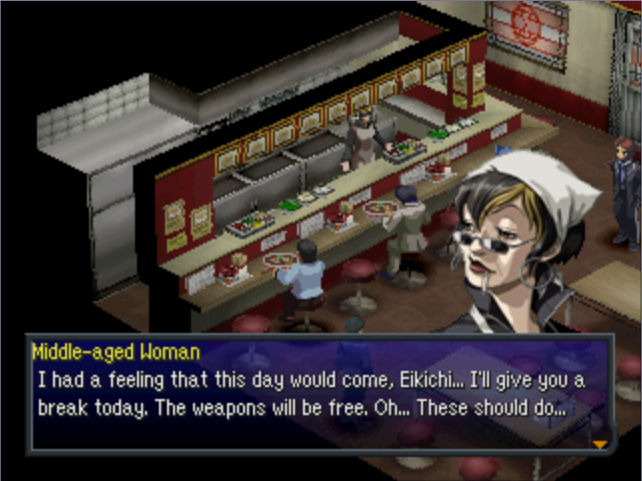 "Hmm, a bunch of seventeen-year-olds, eh? FREE SWORDS AND MACHINE GUNS, ALSO DO YOU WANT SOME HEROIN OR FORGED DOCUMENTS"
Dojima would be appalled :(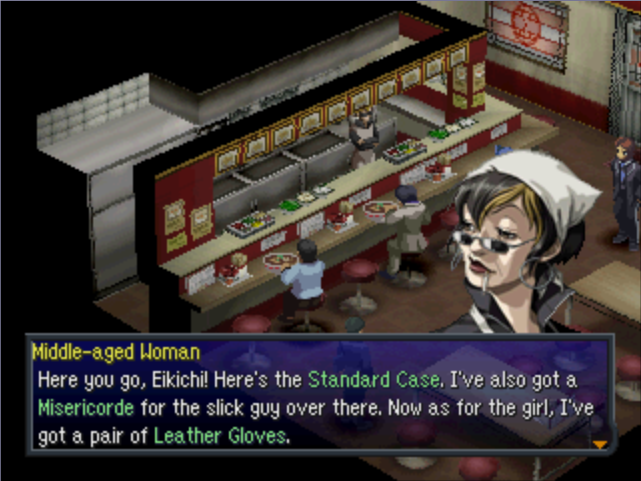 Ramen Lady: Let's see, we've got... a machine gun in a guitar case, a deadly sword, and... an ordinary pair of leather gloves.
Lisa: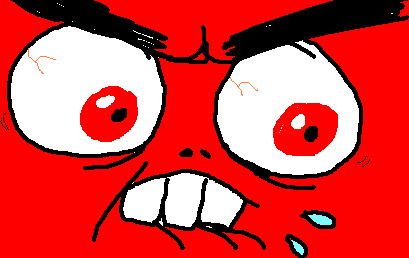 And so, after Eikichi chokes down his banana cha siu, much as Tatsuya chokes down dick in parking lots, Hanaji comes in with BIGGU NYEWSU DESU.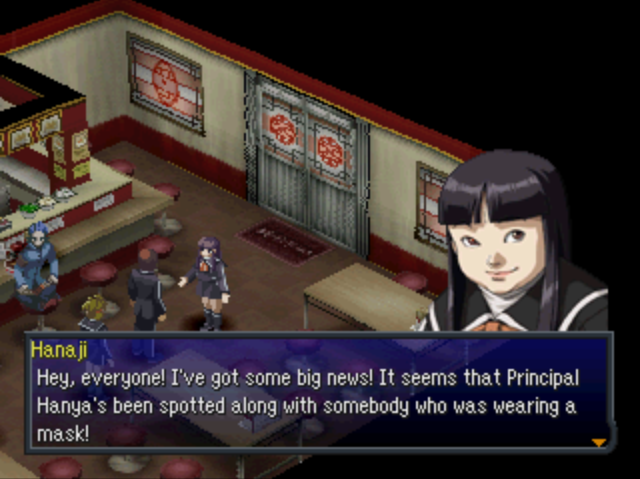 "OH MY GOD IT'S LIKE TOTALLY THE JOKER"
"no actually it was just some guy in one of those terrifying kigurumi Pico to Chico cosplays, and Hannya was just beating him up, STILL PRETTY WEIRD THOUGH IF YOU ASK ME"
And so of course, the group returns to Seven Sisters to investigate this ~phenomenon~. (except first I went to Lisa's house and it made my game freeze. STEVEN SEAGAL IS TOO COOL FOR MY COMPUTER)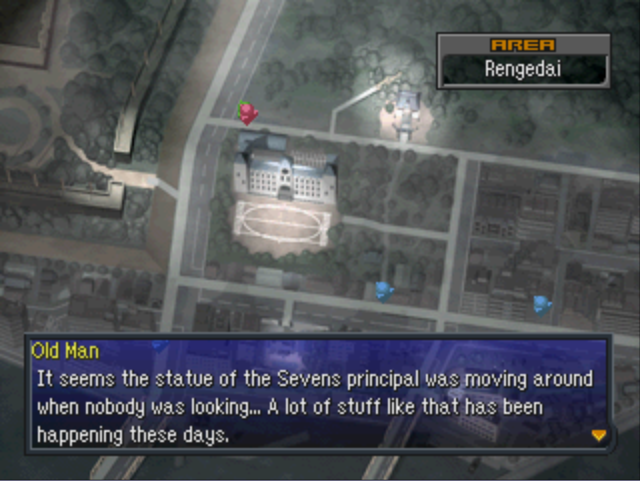 "BACK IN MYYYY DAY WE DIDN'T HAVE NONE OF THESE MOVIN' STATUES, NO SIRREE, THEY STAYED RIGHT WHERE THEY WERE, AND DON'T EVEN GET ME STARTED ON GARGOYLES
AND GET A HAIRCUT, YOU LOOK LIKE A GIRL
WHERE AM I"
Sooo we traipse back to Seven Sisters, to discover, horror of horrors, that the school clock tower that hasn't worked since a teacher mysteriously died in it is... working! OMINOUS!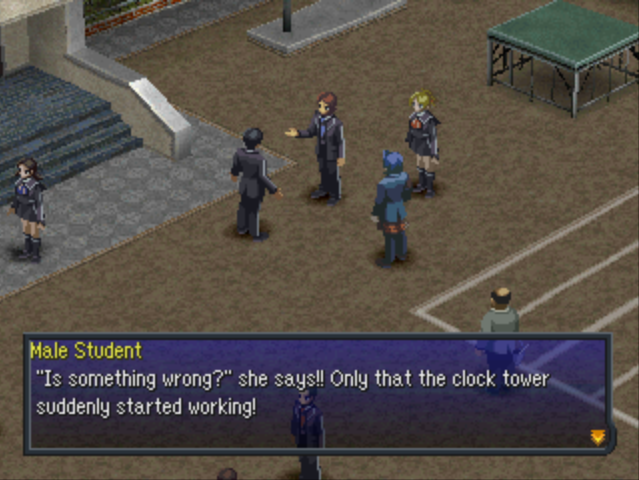 OH MY GOD GIRL NOT EVEN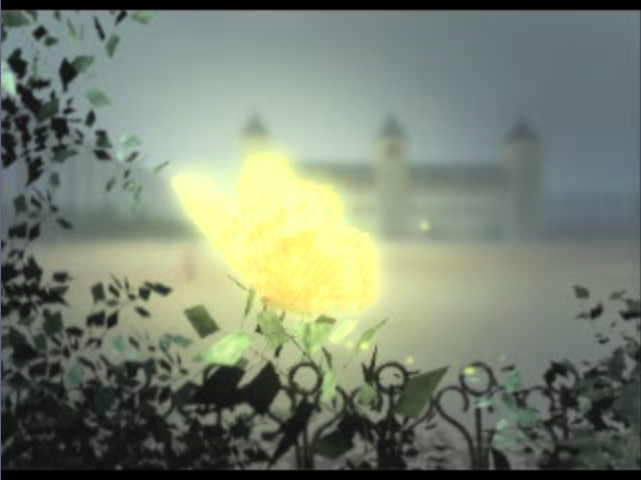 RELEVANT BUTTERFLY COMMENTING ON FLEETING HUMAN EXISTENCE HURF DURF PHILEMON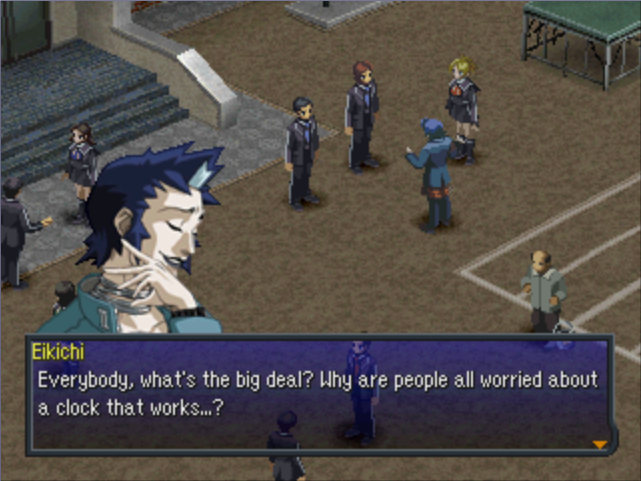 Oh, Eikichi. Always the bridesmaid, never the bride. (HI I ACTUALLY DIDN'T EVEN NOTICE I USED THAT EXACT PHRASE LIKE TEN PICTURES AGO. OH MY GOD.)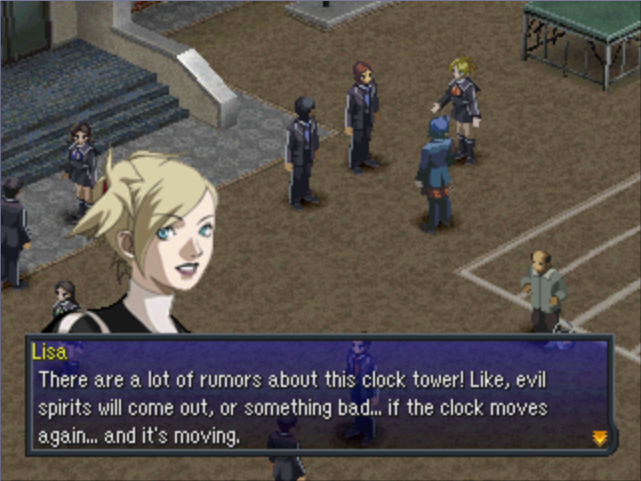 "And... y'know... stuff. I guess. ANYWAY WHO WANTS TO GO SMOKE A BOWL"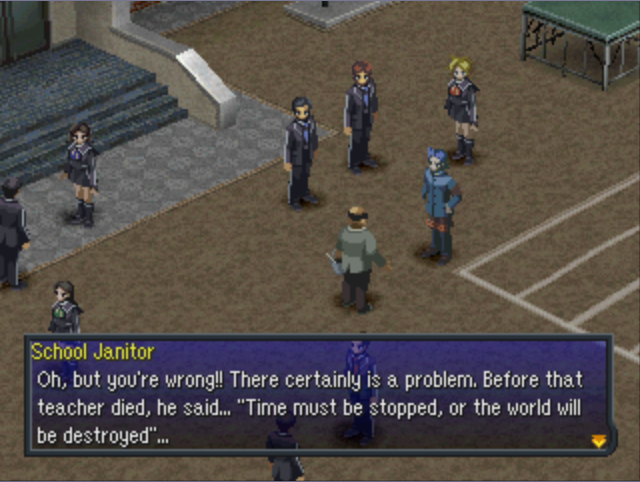 Obviously.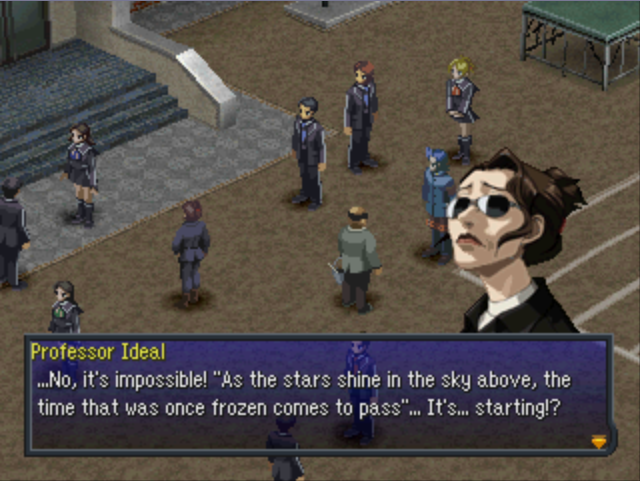 She's talking about the new season of Supernatural. I'd be scared too.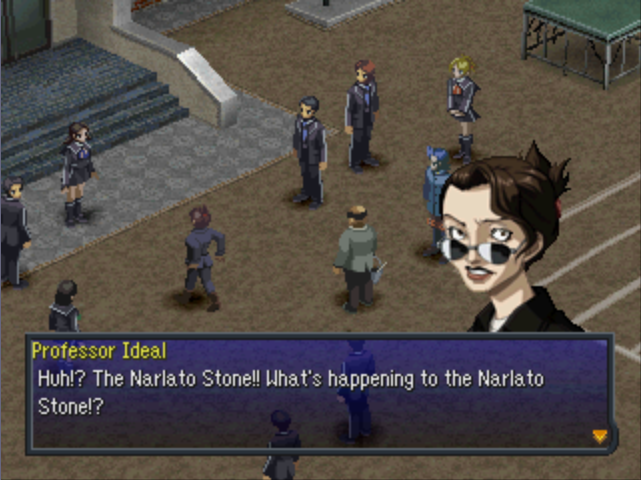 I really like how everyone's just kind of standing around, watching her. She's better than TiVo!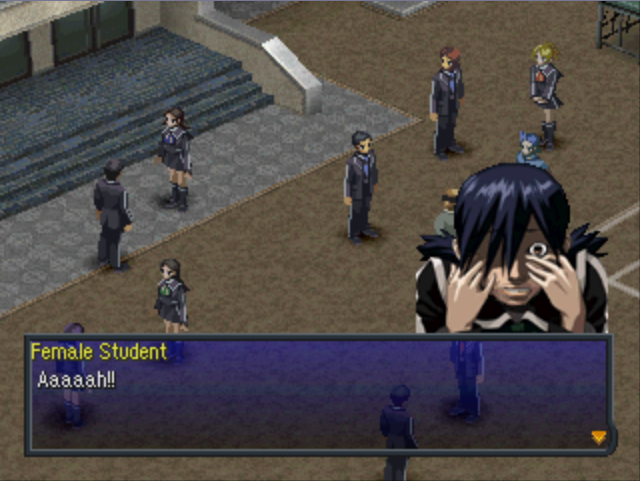 OH SHIT SON IT'S GOIN' DOWN
As the clock tower begins anew its ticking out the fate of Man in slow, measured strokes, PEOPLE'S FACES START FUCKING MELTING HOLY SHIT YOU GUYS! The rumours are all coming true! OH MY GOD I TOTALLY NEVER EVEN SAW THAT COMING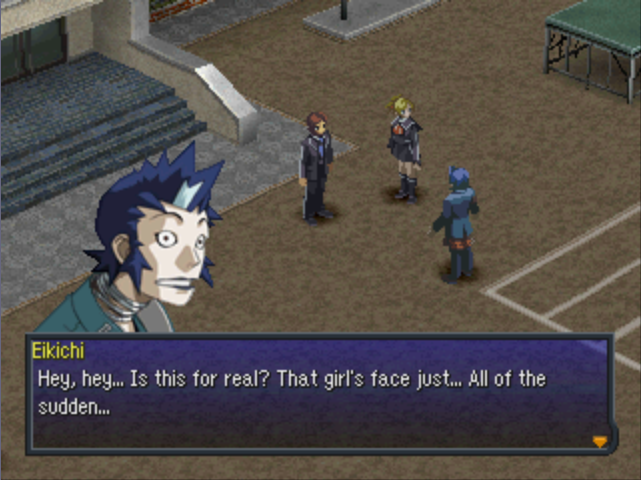 EW JUST LIKE I SAW ON OPRAH ONE TIME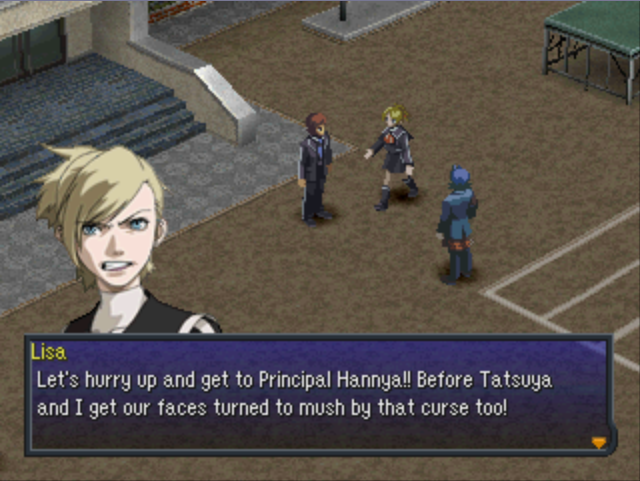 If there is one thing that we need to be concerned of, it is getting our faces turned to mush. All other problems pale in the face of this imminent calamity!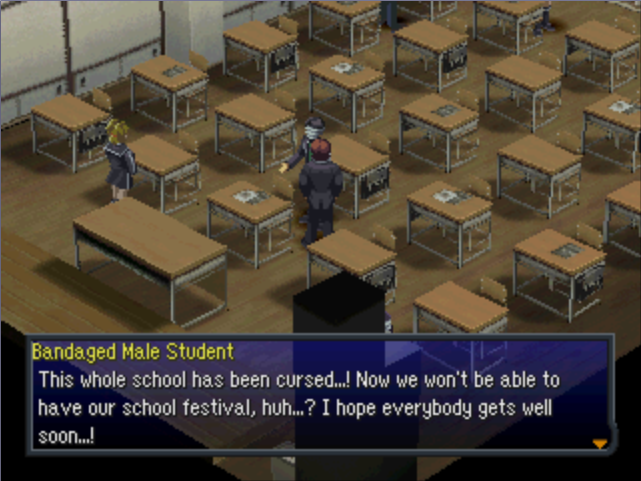 ...but first, let's go chat with the student body.
OH MY GOD MISSING THE SCHOOL FESTIVAL THAT'S THE WORST THING I COULD EVER POSSIBLY IMAGINE, GETTING HORRIBLY DISFIGURED FOR LIFE DOESN'T EVEN COMPARE TO THIS POTENTIAL TRAGEDY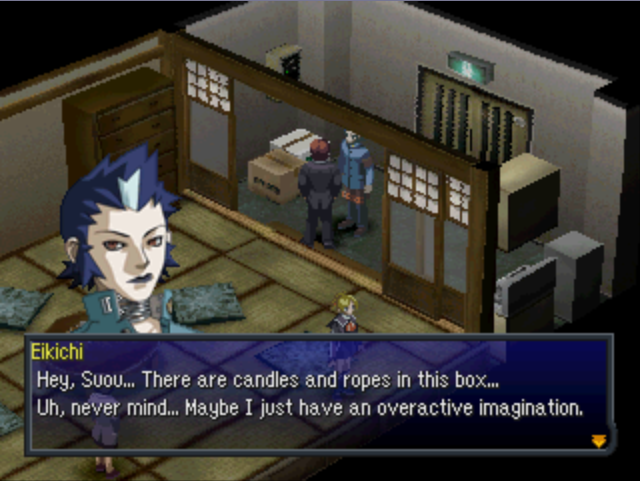 Thiiiis game.
(also, in addition to discussing the school festival with random NPCs, rifling through the janitor's secret stash of bondage equipment is
also
more important than preventing school-wide catastrophe.)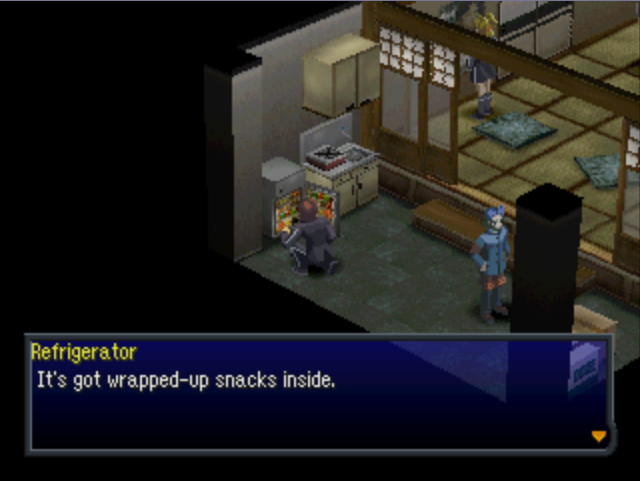 >Eat the wrapped-up snacks?
....
JESUS CHRIST TATSUYA YOU ARE SUCH A FUCKING FATASS HOW DO YOU EVEN SLEEP AT NIGHT
GO THROW UP
GO THROW UP RIGHT NOW
YOU CAN'T SAVE THE SCHOOL IF YOU'RE A FUCKING FAT SLOB
JESUS CHRIST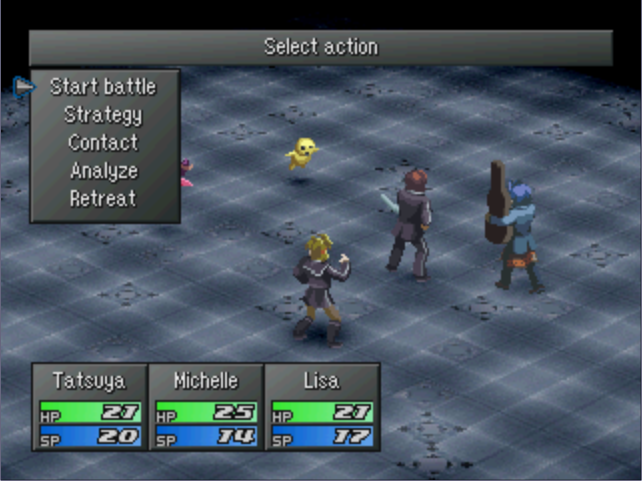 A BATTLE SCREENSHOT. Possibly the first, I can't really remember. Essentially, beating up adorable little ragamuffins. WE'RE THE TRUE VILLAINS, SOB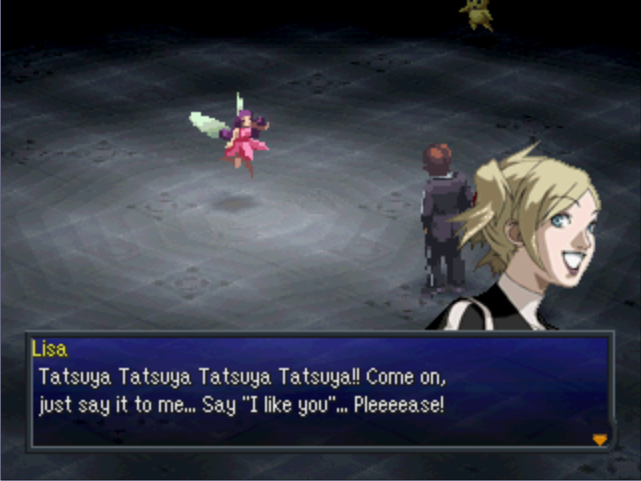 The contact system is one of my favourite things about Innocent Sin. For those of you who've played Nocturne or DSRK2, it's a similar concept, only each character has a few pre-set phrases they can use and each works differently on different types of demons; also, characters can combine contacts to make different ones, such as this one here, which is essentially Lisa saying "CLOSE YOUR EYES HERE COMES THE CHLOROFORM RAG NEOOOOWWWWRRR WHOOOSH PSHHHOOO"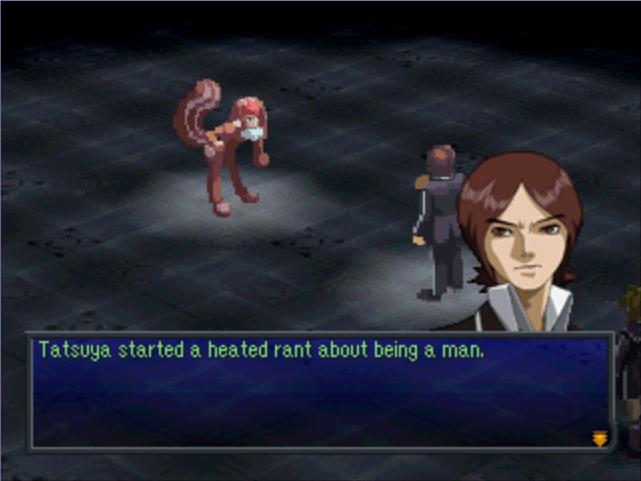 Aaand another screenshot of the contact system, this time Overcompensating Hour of Power with your host, Tatsuya "Really Fucking Queer" Suou.
That's all, folks! Next time: things will actually happen, maybe, possibly! (either that or it'll just be a 50 Tentaclepants post. Like 50 Hitlers, but better.)